Is your company looking for office space in Melbourne, Australia? There are many options especially I the central business district (CBD). One of the big decisions to make is the type of desk arrangements you want. There's "hot desking" in which workers share one work space. There are also permanent workstations, which provide the following benefits: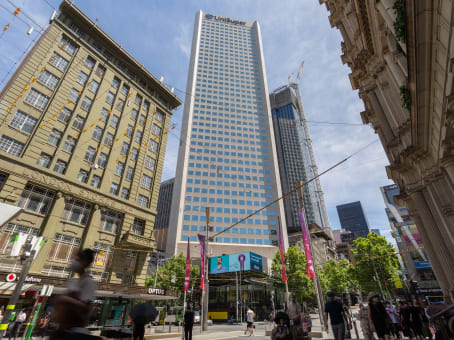 1. Privacy
This is one of the most important benefits of permanent desks. In some situations, it's better for workers to have their desks, CPUs, etc. These are for non-collaborative tasks that require one worker to focus on one task.
There are various cases when this is a better option. For example, some prefer this arrangement because they don't have to share their workstation, which can become an issue regarding personal space.
Your company should also consider its budget. Startups tend to use shared space more often because it's more cost-effective and space-saving. Regarding those benefits, hot desking would be a better option. However, if your company has the budget, then you should certainly consider the option of permanent desks.
2. Productivity
Regarding productivity of individual workers, this is a better option. Hot desking is a good option if a team is collaborating on one project. However, if one worker is doing one task/project, it's simply more convenient to use permanent desk setups. This will help to produce better results. The decision your company makes about these setups should be greatly based on the types of work the team is working on.
3. Security
This is another key benefit of having individual workstations for each employee. When there are different people using the same workstation, there's a greater chance of security issues regarding multiple people using the same CPU.
On the other hand, there's less of a chance of that being an issue when there's one user per computer. For example, there will be one password for log ins, software, etc. This helps to boost the computer's security.
That said, it's important your company still take steps to make sure the computing machine is as secure as possible.
These are some of the main benefits of choosing individual workstations for your company. Sometimes it's a better option than hot desking, but it depends on the situation. What matters most is that your company chooses office space with the right features and price. It will help your workers to be astrict business!